Perfectly ripe passionfruit
The premium Australian passionfruit grown at Rocky Creek Orchards on our Tolga farm are the Pandora variety. Pandora passionfruit is very well suited to our Atherton Tablelands tropical climate and thrive in our trellised orchard.
An eye-catching and exceptional plant, the flower on this vine is flamboyant, complicated, and highly attractive to pollinators – which is extremely useful as they only bloom for one day. The passionfruit at Rocky Creek Orchards are in season year-round in Far North Queensland, so you can enjoy this very delicious fruit farm-fresh, always.
Flavour
Our Pandora Passionfruit is described as a superb flavour, being very sweet with a slight tanginess. Pandora Passionfruit pairs well with other flavours such as ginger, mint (think a passionfruit inspired mojito), vanilla, caramel and salty, rich cheeses – making it an excellent addition to your next charcuterie board.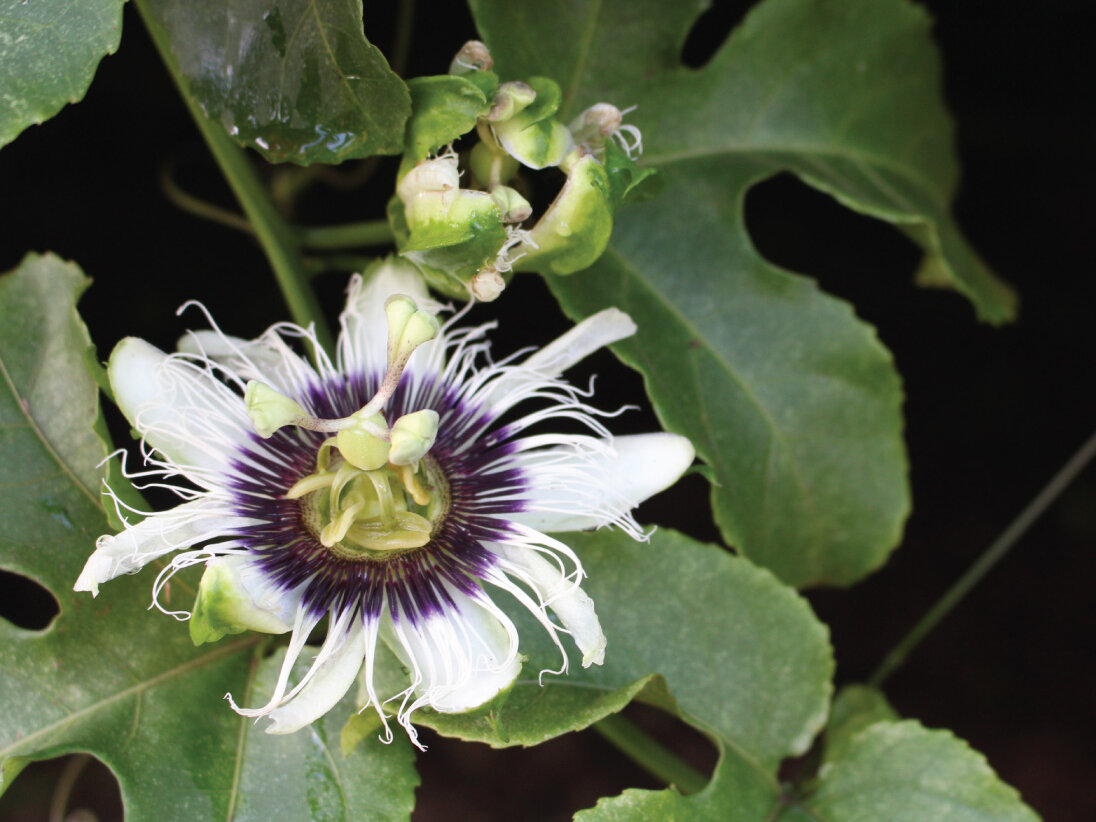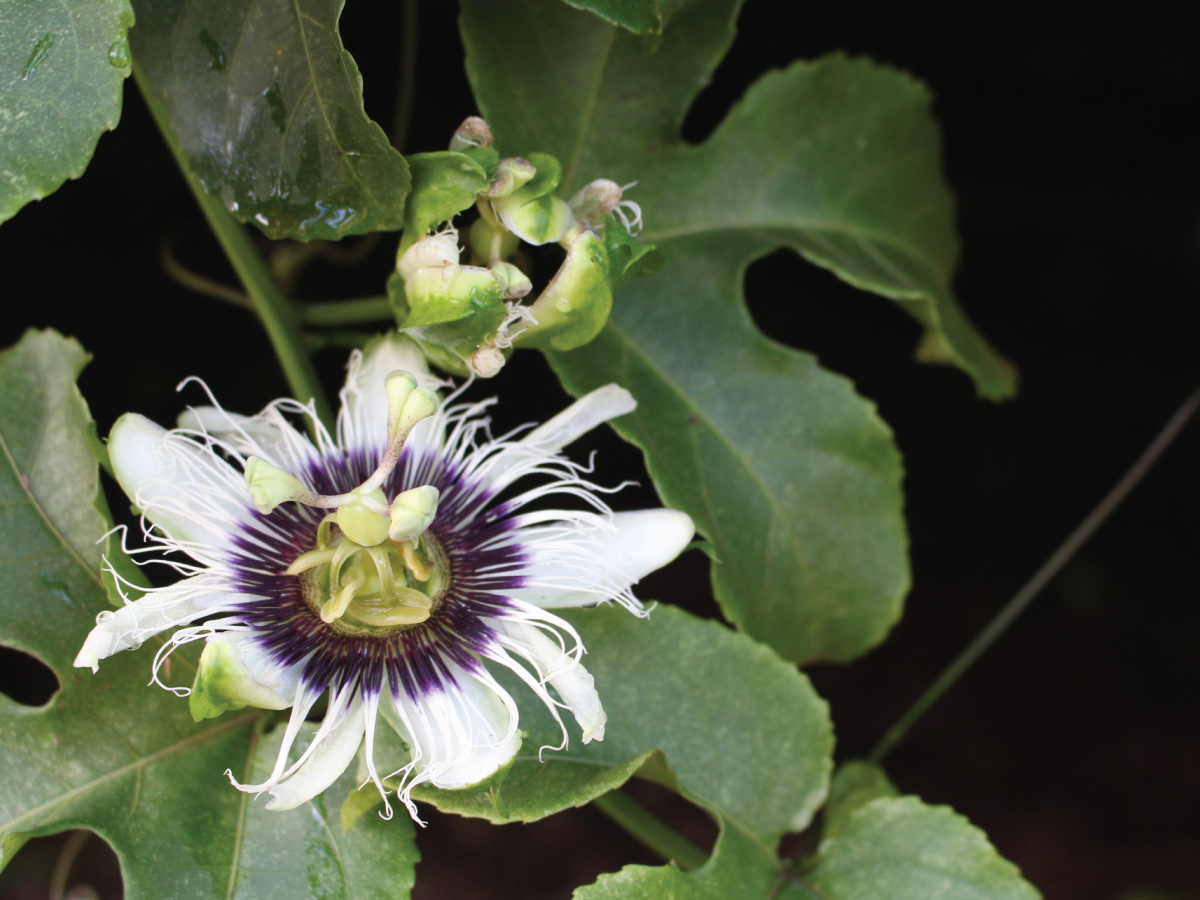 Texture
This eye-catching fruit is large and glossy. When ripe the skin changes in the field from green to shades of burgundy red and purple. The pulp inside is juicy and yellow with brown or black seeds.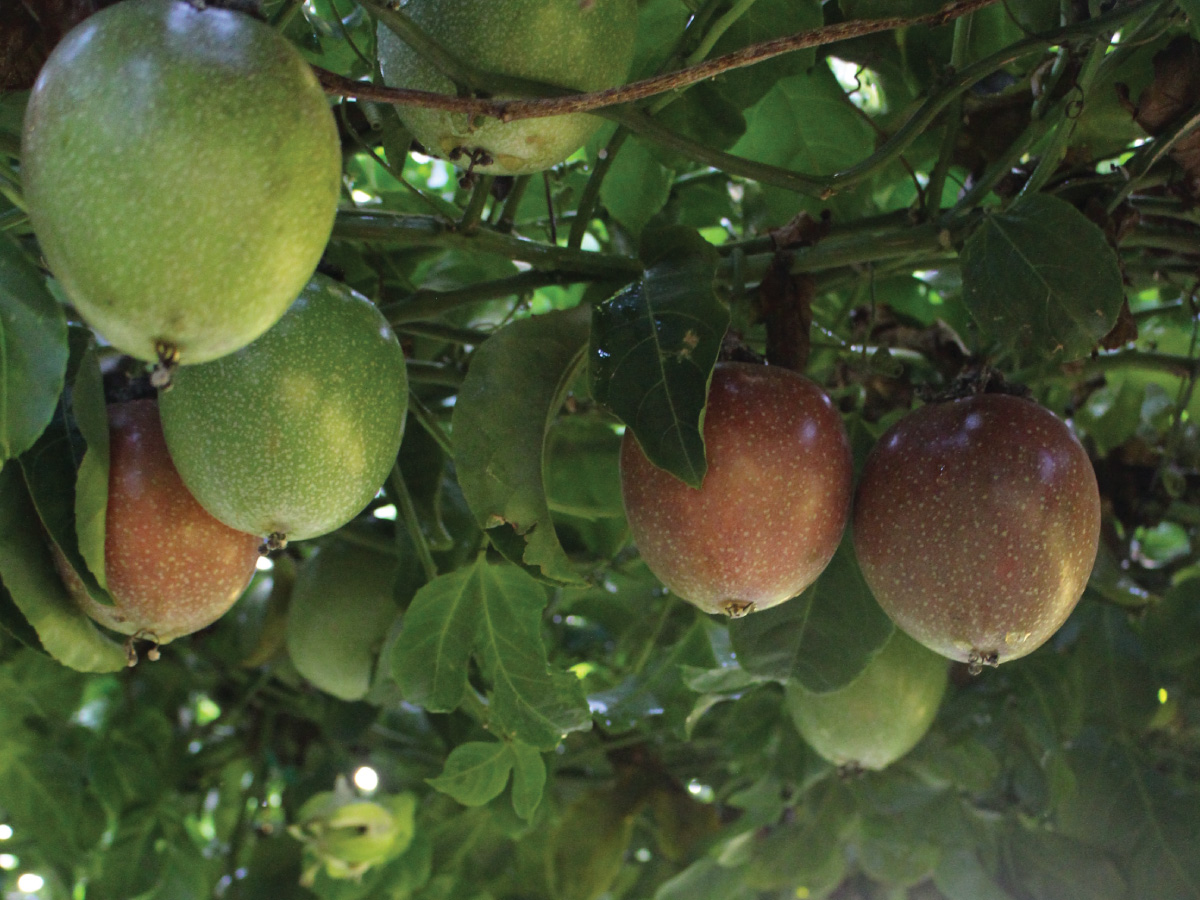 Health benefits
Australian passionfruit has many health benefits, being a good source of fibre, high vitamin C and A content and is low in calories.
Rich source of antioxidants, minerals, vitamins and fibre
100g of pasisonfruit pulp contains 10.4g of fibre
Excellent source of vitamin C with 30mg per 100g
High levels of vitamin A
348mg of potassium per 100g of passionfruit pulp1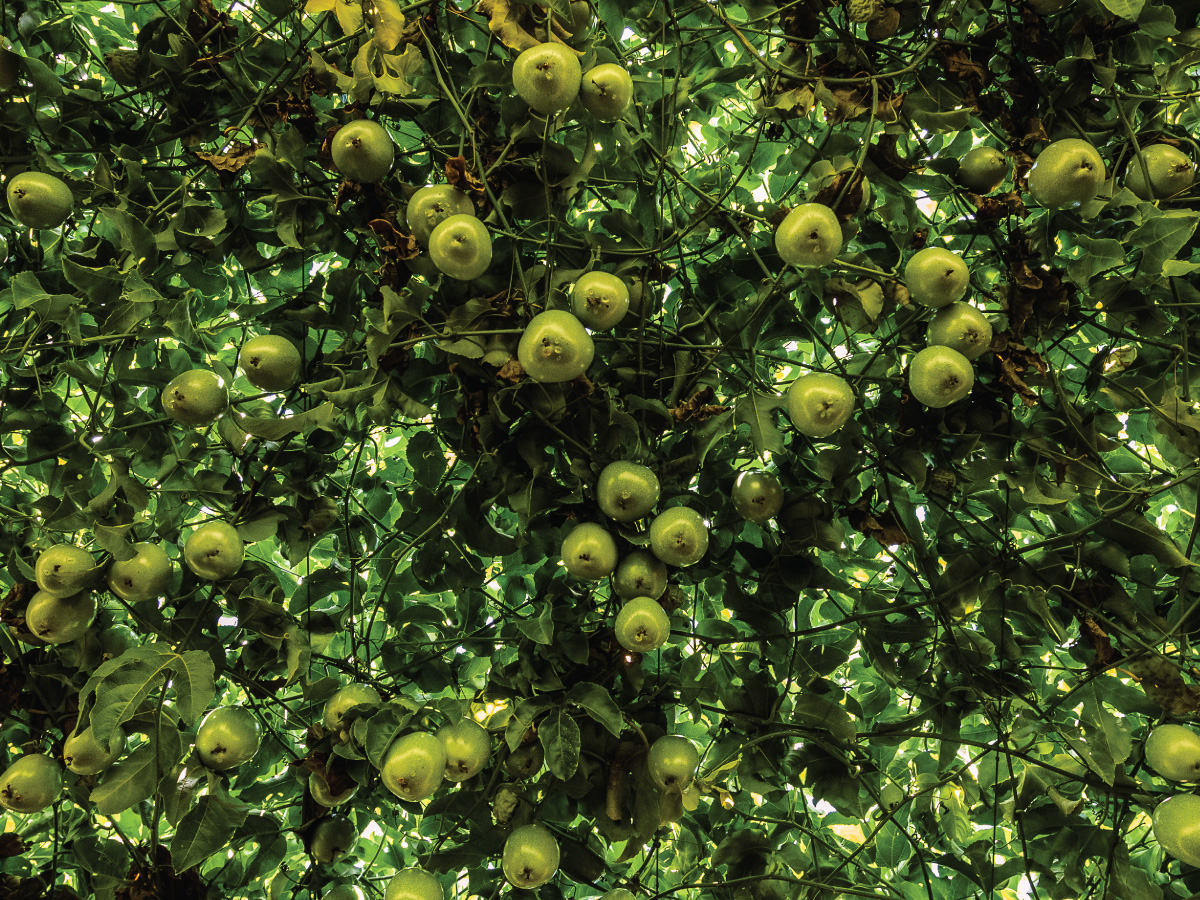 30
Milligrams of vitamin C per 100g of pulp
1
Day is all a passionfruit flower is open for
Bring out your passionate side!
Looking for more produce?
Rocky Creek Orchards specialise in growing premium horticultural produce. From a diverse range of crops, we supply domestic and international customers with 100% Australian grown fresh produce all year round. Family owned and hand-picked, Rocky Creek Orchards have set the standard for tropical horticultural produce through our commitment to quality, authenticity and social responsbility.
Would you like to find out more?