The great Australian lychee
Lychees are one of the oldest introduced fruits in Australia, with the first lychee trees being brought into northern Australia by Chinese gold miners in the 1800s. These nutritional flavour bombs are an Australian-favourite treat come Christmas time, as lychee season in Australia is during the summer.
At Rocky Creek Orchards we grow three main varieties of lychee (Baitaying, Erdon Lee and Chom Pogo) spread over our three farms. Because of this, we have been able to extend the North Queensland lychee season with ripe fruits starting in November and ending in February. Other varieties of lychee grown in our tropical orchards include Fay Zee Siu and Seedless lychees.
Flavour
What does lychee taste like?
Lychee has a sweet, tangy and delicate flavour. Lychees are crisp and juicy, with some saying the taste is similar to strawberry, watermelon or rose water. Lychee adds a burst of flavour to salads, ice cream, wine and cocktails.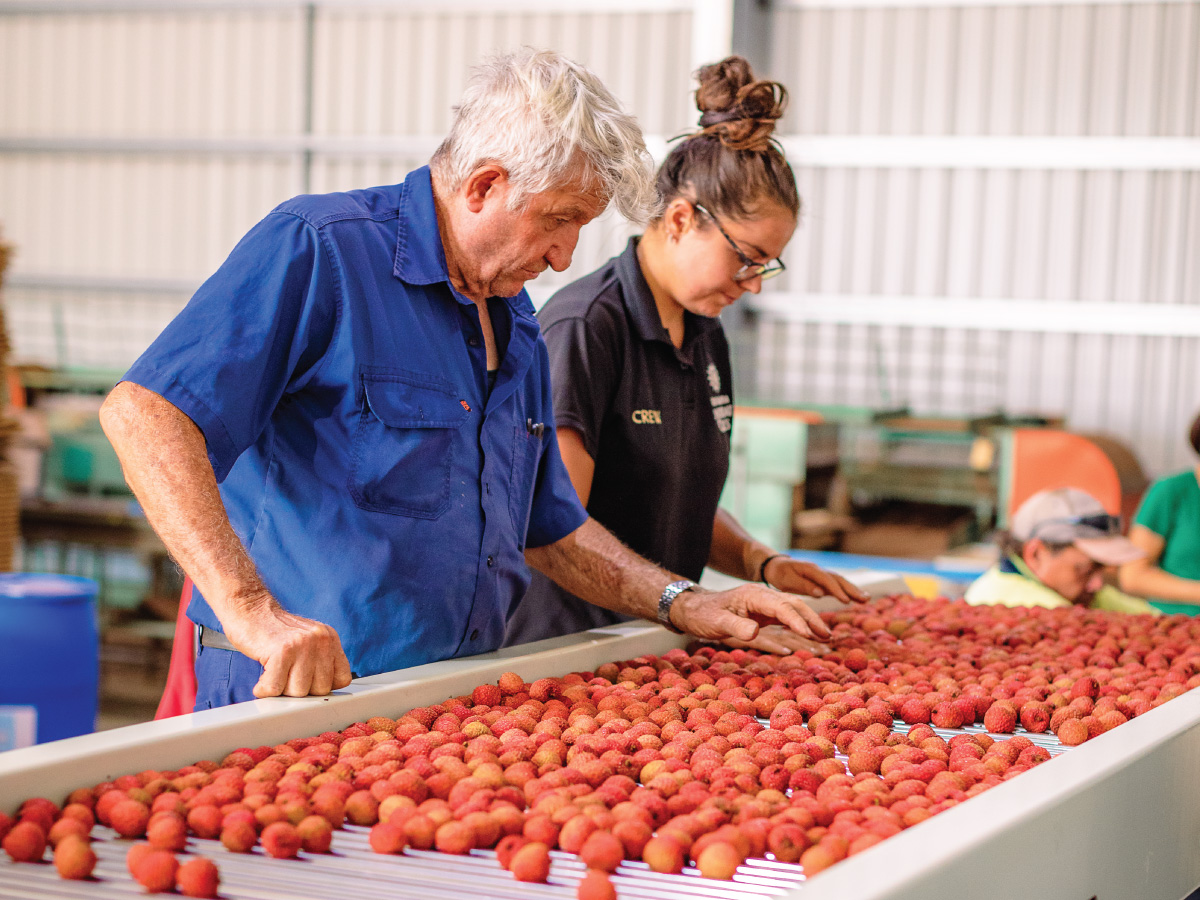 Texture
What does lychee look like?
Lychees are a round shaped berry, varying in size from a macadamia to a golf ball. Lychees have a thin, red, bumpy skin which is easily peeled to reveal a white, juicy, translucent ball of firm jelly-like flesh that surrounds a shiny brown seed. The texture of the flesh can be similar to a grape.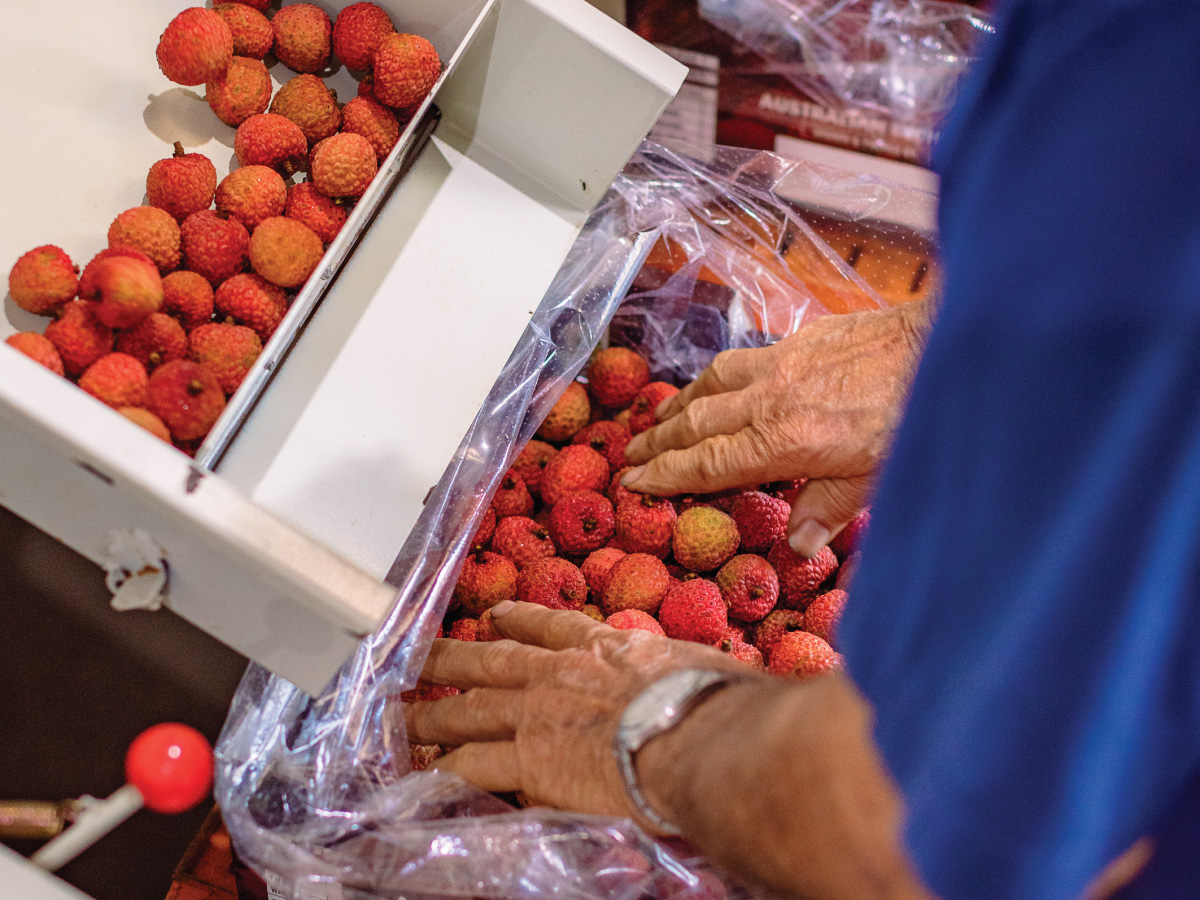 Health benefits
Australian lychees are packed full of health and nutrition benefits:
100g of lychees is only 66 calories
Contains no saturated fats or cholesterol
Packed full of dietary fibre, vitamins and antioxidants
Excellent source of vitamin C (100g of lychee contains 119% of the daily recommended amount!)
A good source of B-complex vitamins such as thiamine, niacin and folates (which help you metabolise carbohydrates, proteins and fats)
Lychees also carry minerals like potassium and copper1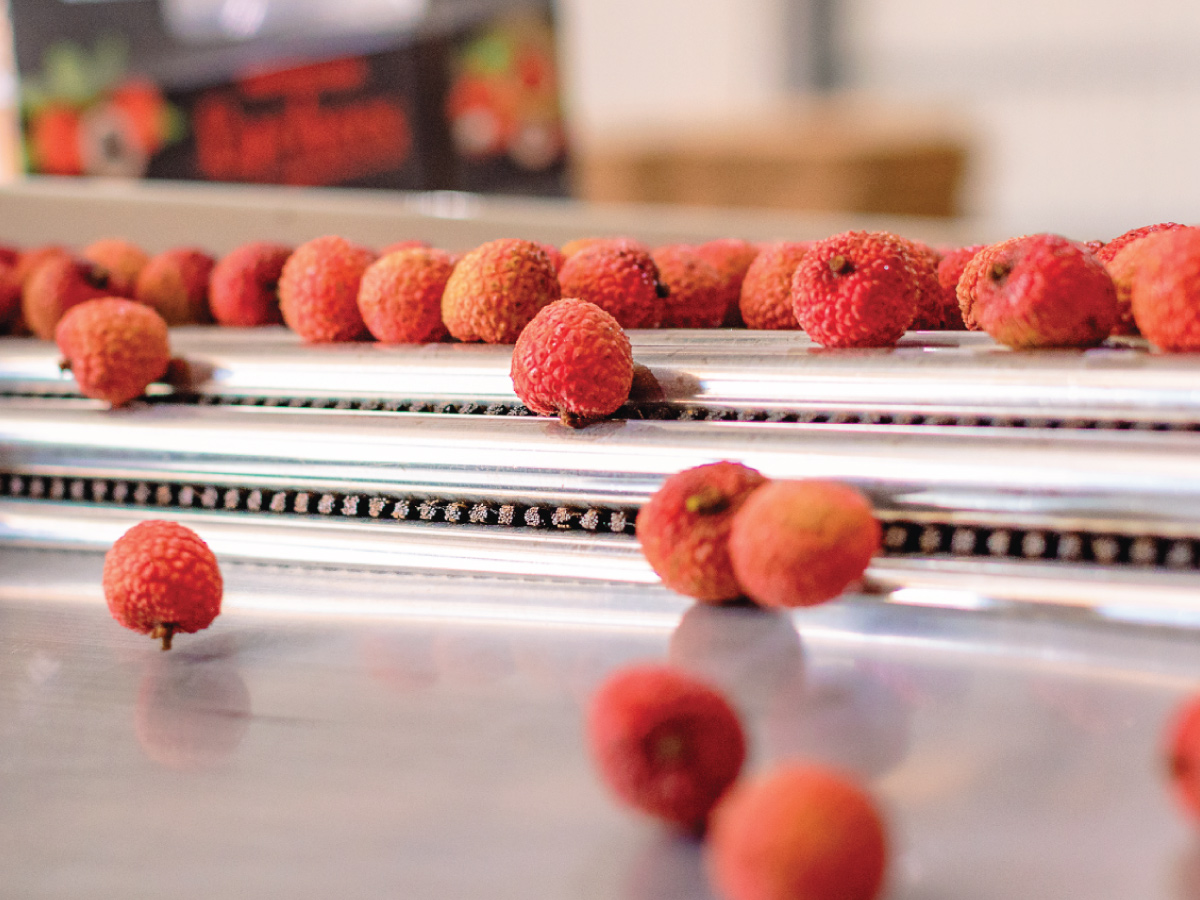 82%
The percentage of water in a lychee
66
Calories per 100g of lychees
Looking for more produce?
Rocky Creek Orchards specialise in growing premium horticultural produce. From a diverse range of crops, we supply domestic and international customers with 100% Australian grown fresh produce all year round. Family owned and hand-picked, Rocky Creek Orchards have set the standard for tropical horticultural produce through our commitment to quality, authenticity and social responsbility.
Would you like to find out more?